Ready-To-Go Website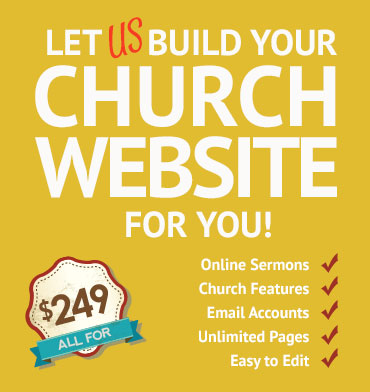 How Does it Work?
STEP 1: SIGNUP!
STEP 2: Send us your content
STEP 3: We BUILD your website! We set everything up. We get it online and you are ready to go!
EASY AS THAT!
WITH RELIABLE HOSTING FOR ONLY $15/month
Have A Question?
Call Us: 1-877-397-7605
Add-On Features
+$10 per month
Members login, directory, forums, and chat
Mass email campaigns with contact database
1GB additional file storage space
+$10 per month
Secure transactions
Online checkout and payment
Fully customizable shopping cart or secure forms ($15/mo for both)
+$5 per month
Automatically hit ping lists
Comments and moderator tools
Multiple layouts and formats
+$10 per month
Instant access to events and updates
Integration with many site widgets
Unlimited users
Included Hosting
Storage Space
1GB included, 2GB with Members Section
Each 1GB additional storage $2/mo.
Or get 10GB units of space for $10/mo.
Data Transfer
5GB per month included
Additional bandwidth 1GB for $1/mo.
Custom Design

All custom design work is billed by the hour. The costs associated with custom design will vary from project to project. We can spend design time on any tasks you request, including artwork, layout, content entry, custom Flash, video, animation, widgets, other custom programming and more. Ask us for a Design Consultation and we will give you a reliable estimate before we get started or Call Us: 1-877-397-7605
(Home)