Search Posts


Recent Posts

Categories
Church111 (22)

Thursday, 6 November 2014

Every church needs a website, that much is true. But not every church has the same needs. We at church 111 serve each one of our churches using our feature rich, adaptable, content management system. It gives our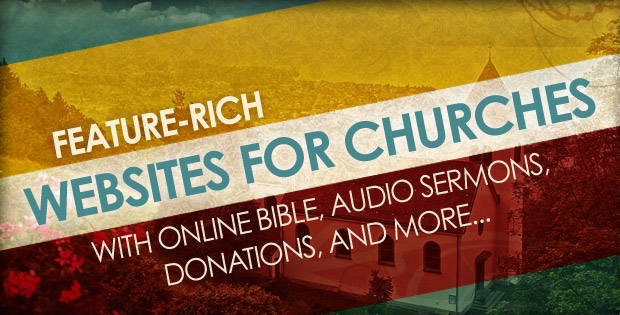 churches the ability to control their own content, without special knowledge or software. This gives you instant access to communication with your congregation, but also saves you money by eliminating the need for a web programmer to make simple changes. 
We offer our churches simple start up packages, with incredibly low cost, for a ready-to-go website and the low monthly hosting of just $15. You still get a team of support, training on how to make changes, and a new website, online and ready to show your church family. These clean designs are great tools for communicating the essentials, church calendar, service times, phone or email, a map to the church etc. We put those all on the website for you and you can be seen by the world!
For our churches with larger needs, we have the custom designers and programmers to serve your requirements. We can create top of the line, responsive, websites, with in house apps, streaming, video, graphics, e-blast, blog; the list goes on. We understand how to elevate your church and its online presence to the stratosphere! We give you all the tools you could need, we give you the management system to control your own content or we can manage it for you. We can assist with your marketing, social media, print design; we do it all. We have been serving the needs of churches across the country for over 10 years and know how to give your church, exactly what it needs.
To see some examples of our Designs Click Here
To read about our Features Click Here
Church 111 has been offering church websites and services to all denominations and sizes, to help each and everyone achieve their specific goals. We are located in Nashville, Tennessee and although some of our team is spread across the country, you will never be shipped overseas for work or support. We aim to supply ALL our churches the top of the line in product and customer service. We would love to speak with you about how we can help your church with its online presence and website needs.
If you have any questions about our services or would like to discuss getting a new or updated website for your church, Call Us: 1.877.397.7605 or Email Us - Click Here

Posted on 11/06/2014 9:34 AM by Mark McGowan